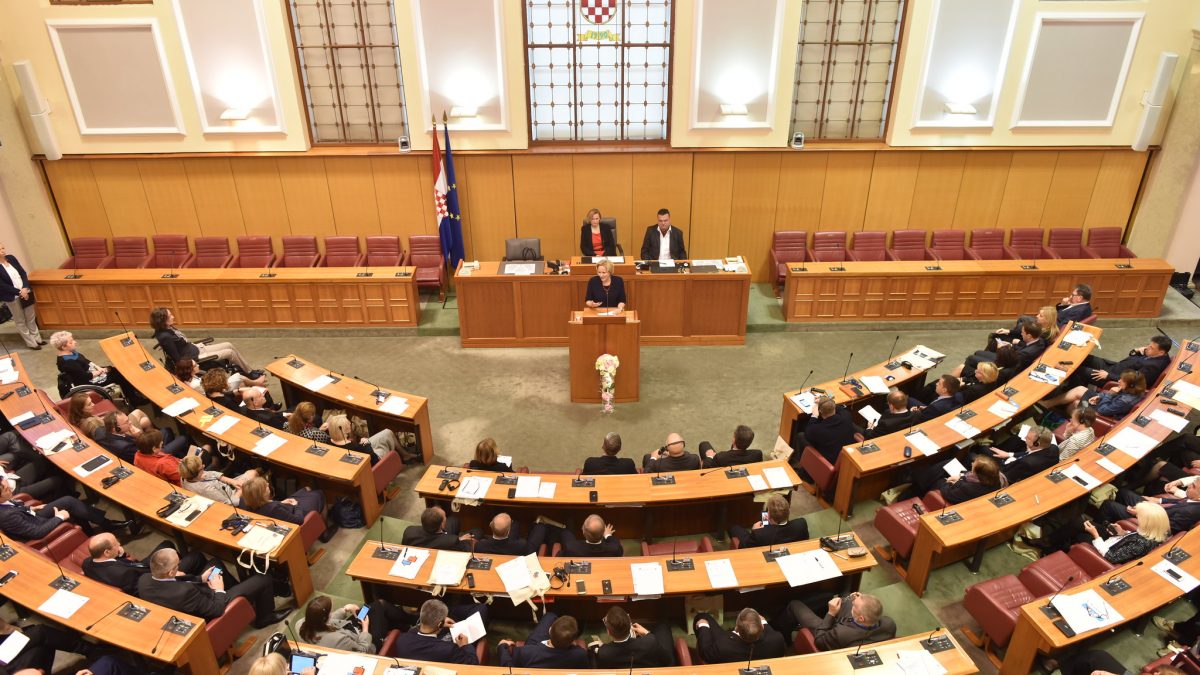 Ombudswoman Lora Vidović is one of the four finalists for the Communicator of the Year award, which is annually awarded by the Croatian Public Relations Association (CPRA) to the individual or group who has excelled in public communication, although not being the communication professional.
As CPRA's Grand Prix jury emphasised in its explanation, Ombudswoman is an excellent example of how good communication contributes to positive social changes. They also stated that, through various communication channels, she draws public attention to irregularities in the work of government and state bodies, continually urging for respect and implementation of the Constitution and laws of the Republic of Croatia.
"By the simple and articulate expression, listening, supporting and approaching people, the Ombudswoman enjoys public trust, which can be seen in almost each of her public appearances. With her recommendations, opinions, suggestions and warnings to the state bodies, bodies of local and regional self-government units and legal persons with public authorities, she influences public opinion, contributes to the change of perception regarding the human rights and encourages citizens to counter irregularities in society," explained the jury of the Grand Prix of HUOJ which is this year chaired by Damir Jugo.
The Ombudswoman herself says that she always strives to be constructive, clear and honest, and to talk about the problems of citizens in an argumentative way, using life examples and experience gained through field work.
"I adhere to this regardless of whether I speak in the Croatian Parliament or in front of European institutions, citizens or journalists. When I became the Ombudswoman seven years ago, it was important for me to bring the institution closer to the citizens, and to achieve that it was necessary to avoid legal terminology and administrative style, "translating" them into everyday language, which is not easy when you want to remain convincing and professional. Open approach and communication are extremely important to encourage citizens to report problems, as well as to advocate solutions that can lead to positive changes", Ombudswoman Vidović said. She also emphasised that it is extremely important to tell the truth and not to succumb to anyone, although such communication is a challenge for many in the age of populism.
Of the four people in the 2019 Communicator election finals, the CPRA jury has so far revealed two names, with Vuk Vuković as a finalist along with Ombudswoman Vidović. The award ceremony will be held on March 16th, when the best communication projects from last year and the Grand PRix for contribution to the profession will also be awarded.