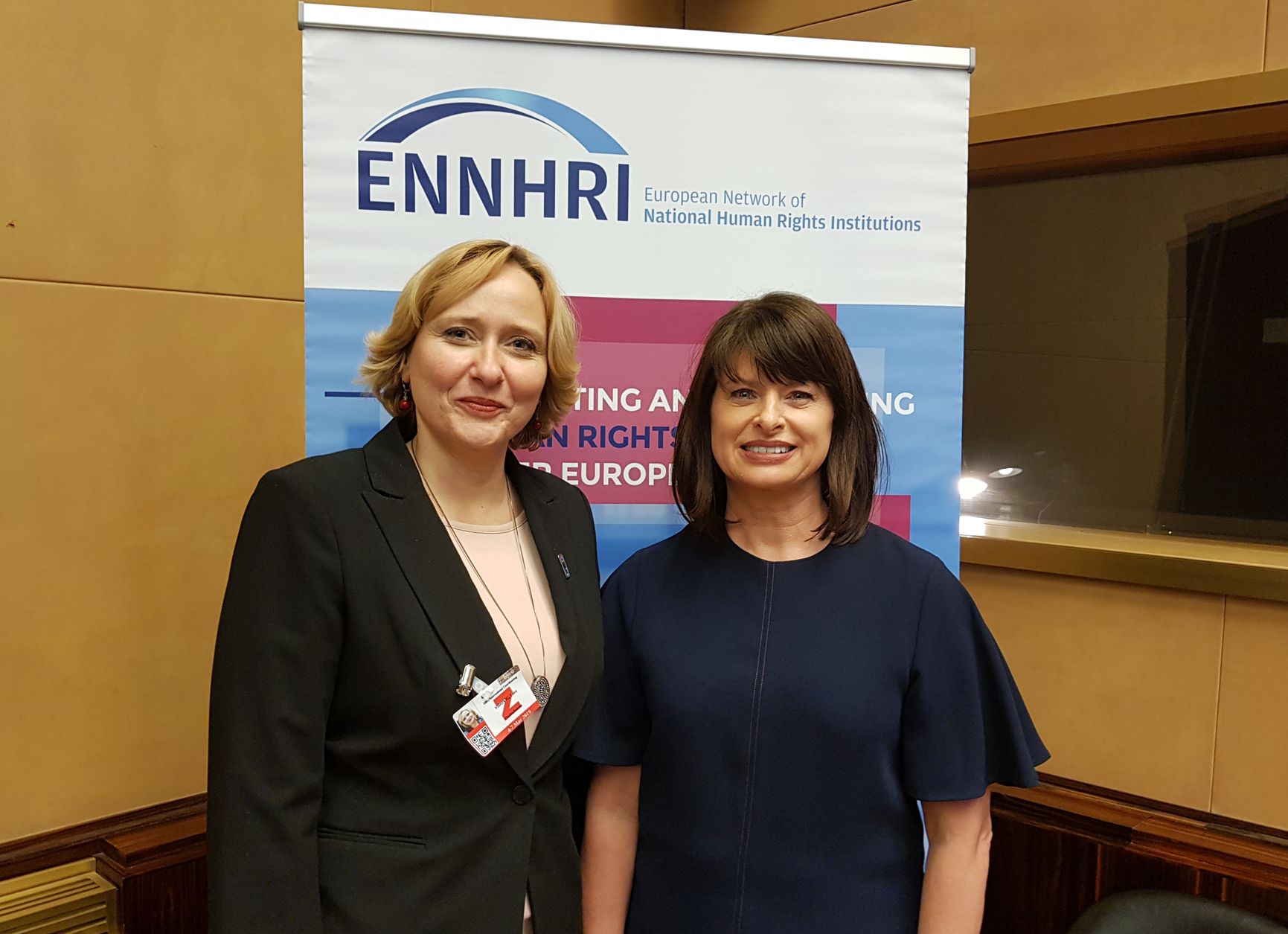 General meeting of the European Network of National Human Rights Institutions (ENNHRI) was held on 4 March 2019 in Geneva under the chairmanship of Lora Vidović, Croatian Ombudswoman who on that occasion gave the Chair to Emily Logan, the Irish Commissioner for Human Rights and Equality.
The Commissioner for Human Rights of the Council of Europe, Dunja Mijatović participating in the debate on economic and social rights, democracy, rule of law and migration, particularly emphasised the commitment of her Office to support national human rights institutions in Europe and cooperate closely with them.
Ombudswoman Lora Vidović participated at the GANHRI Annual meeting presenting the ENNHRI activities in protection and promotion of NHRI's and widening the democratic civic space. The Conference focused on implementation of the GANHRI Declaration on widening the democratic civic space and protection of human rights defenders. The new leadership was also elected for the period 2019 – 2021; new Chair is the Columbian Ombudsman Carlos Alfonso Negret Mosquera, and ENNHRI member in the new Board remains Croatian Ombudswoman Lora Vidović.